It is always inspiring when you have happy clients who appreciate your work. Our Indian film fraternity praises us for our great results, personable service, expert knowledge, and the quality that we bring to the table. We are delighted to share the pleasant experiences of a few of our leading filmmakers and cinematographers.
"When you think of light it is Light N Light."
I remember my days when we used to shoot, at times half of the stuff would be missing, but when Light N Light came, it changed the entire scenario in Mumbai of a lighting company which is only because of Nasir's vision. He is one guy who kept with his promises and delivered what he meant and thought of offering to the DOPs and the entire film fraternity.
"Light N Light overall is reliable and supportive."
When I started working with Light N Light we got great lights and that too from the original vendor, which for a DOP back in the 2000s was a great deal. Moreover, the company always brings the latest technology in lights and keeps themselves upgraded which is very important in the film and lighting industry.
"Every time I'm starting a new film I recommend Light N Light as my preferred company."
You might get in situations when you may not get what you want. But when Nasir is around I'm assured that "yeh ho jayega". And I'm sure everyone feels this as he shares one to one relationship with every DOP. There's something about the vibes which creates magic on the sets and we all feel happy to work together, if we get those vibes. Here, I can't express this in my words but it certainly exists with Light N Light team and Nasir's presence. Knowing the fact that someone knows our way of working is incredibly comfortable.
"Every Email of mine says – my lights will come from
Light N Light"
There is one thing which is a mandate that I follow and I'm quite firm about it – that whatever email I send to whoever or to the team whenever there is a feature or commercial there is one thing which says that "my lights will come from light n light". This is what the equation is all about. I wanted to mention one of the beauties about Nasir is he is always salient about his good deeds, which makes him more generous as a person.
"Nasir and his team – what to say, Man! They are the best."
My association with Nasir and Light N Light is pretty long and I know him since he was a gaffer. The equipment and the lighting gear are well maintained and stacked properly in the trucks. One great thing about Nasir and Light N Light is the technological advancements they have brought to Indian cinema. This gets merged with their global expansion which is an amazing comfort for a DOP and everyone who works on the film.
"I keep coming back to
Light N Light"
I'm just 4 films old in the industry and my 80% work is done by Light N Light. Initially, we did not have much money to spend and was really new in the industry but Nasir Bhai was a massive support. I would like to mention that Abdul and his team are superb in their work, I don't see working with anybody else. In terms of technology, they are updated and continually maintaining it. The equipment is in a good state and all fresh. Light N Light is a family.
"I have always wanted to work with Nasir and his crew because – I like to work with happy people because I'm a happy person" 
Officially I worked with Nasir on the film called Coffin Maker, where I saw the trained crew and excellent network of the lightmen he had with the best and the latest lights on the trucks. I love the crew who is always bouncing and smiling which I think no one else has this attribute except Light N Light.
"You talk about lights, it's Nasir – that's the equation."

Today the company is best in town in terms of equipment and team. Apparently, it is not only Nasir but his brother Feroz and the gaffer's team – everyone is perfect. Whenever they come with jimmy grip, panther, key grips or whomsoever is just amazing. You go to film city 10 out 6 shootings are of light n light. Actually, it has become a personification of Coca Cola Ad – "Thanda Matlab Coca Cola" to "lights Matlab Light N Light".
"I can't work without Nasir and Light N Light and there's no secret about it."
I have done a lot of underwater shoots and I know how challenging they are thus I firmly believe that if Light N Light would not have been there, there's no question for me to execute the underwater or whatsoever shoot with this perfection and safety. Moreover, Nasir makes it comfortable for me and for other DOPs as well, by taking care of everything – from lighting to safety, from budget to crew.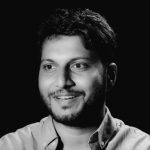 "They are just not here to do business but they are here to enrich relationships."

I think they always focus on quality and strive to bring something new all the time. They will always send some new lights on the sets and would ask us to experiment and say if you like it we will order more. The procuring system is fantastic. If I like certain kinds of lights they will call for those lights only – which is overwhelming. They bring in charm on the sets and there is never a NO as an answer, rather they put solutions to the issue. We are always running against time and money but they manage everything on time. Before I get on the set they will say – "Sir ho gaya."
"Nasir is a friend and he is always accessible."

I did a job as a light man also. There I could see a lot of things in terms of professionalism and inventory were lacking but when I got the opportunity to work with Light N Light there was no looking back. They are like my family now and my Gaffer Yogi and his team are efficient. They understand my style of working. Moreover, the trucks are superbly designed and well stacked – it becomes easy for me to get what I want. In fact, the cables, and power sockets are the best and brought from abroad which makes the sets safer to work.
"Light N Light is my comfort zone."
Nasir is a hands-on guy and who is constantly in touch with me. He is prudent and very effective in communication in terms of new technology. We have got a lot of stuff made through Light N Light like we will take filament out and use as separate lights, or we will use a kino tube take it out and we will spread it out or use as large kinos etc. they always have a tool which never falls short.
"They have become my habit now."
I'm into cinematography for the past 41 years and have seen a marked shift in the film industry and in the world film lighting and equipment. The team which he has is awesome. He trains them first and makes them equipped for all the lights and their usage. And I'm being very honest – they are genuinely the best in all terms. He is bringing the whole Hollywood in India which is at par his excellence.
"He never leaves your hands in dry and never leaves a corner for support."

When I came to the industry in 2003, there were chief assistants and assistants who lit for the DOP. There were only a few camera people in the country. With the sort of growth in the industry, Light N Light brought the gaffers on board. It was a great system that would have replaced the concept of chief assistant lighting. They know what a DOP needs and the truck is completely customised. Nasir has managed to have a huge role in the industry by spreading loads of lights with the latest technology – which for me is huge and commendable.
"The backbone of Nasir's company is the gaffers and their team."

Our entire family is connected with Light N Light. His equipment and lights are the best in the industry. The best part which sets him apart from others is that he is always looking for feedback and is ready to accept suggestions with open arms. The backbone of Nasir's company is the gaffers and his team. The light men and the other personnel on the sets – they are superbly helpful. They are always ready promptly to set up lights which actually is not their work.
"Light N Light is the powerhouse for us – it's like the sun for us."
I have seen Light N Light in a shelter and now the company has been global. I must mention one thing – a lot of DPs think that we should have international standards equipment and gear in Bollywood as well – and there you go, this guy gets you everything. He has made the life of every DOP easy. They maintain the standards of lights and have in bulk – so we never fall short of any light of equipment.
"Light N Light or Nasir Bhai are the trendsetters – Light means Light N Light."

I came to meet him asking for lights to make small short films. He was so kind and humble – he said my whole warehouse is yours. Take whatever you want. Just don't worry about money! Grateful to him and later I got my first project. The new technology he is getting in is marvelous. Sometimes you restrict your vision because you know that this light is not available, but when you have a company like Light N Light you do not need to worry about anything and there is a lot more to create with open arms.
"Whenever I asked for something on the sets – I never heard a word NO, that matters to me a lot."

When I started working with Light N light there was no concept of gaffers in Indian cinema. The concept of gaffers in Bollywood was brought by Nasir. Since then I have seen the change in the work scenario on the sets. We are into creative expression but technical understanding is also very important, thus, organizing everything technically was a significant thing, which Light N Light did for Bollywood. While shooting abroad I feel like home as the company is growing wonderfully in India and abroad. By this you don't have to look for people or experiment with new things – you already have ease.
"Light N Light is at par in excellence"
I have worked with the Light N Light team for the projects like – DilKabaddi, Tanu Weds Manu etc., and every time I feel the enthusiasm and willingness to excel in every job they take. At times our Indian gaffers and the crew are far better than the international standards. And talking about Light N Light this comes directly into them as this has been instilled in them and the leadership of course, which is Nasir for Light N Light.
"He is the best in understanding what a DOP needs"

Since I was an assistant I know Nasir Bhai and I admire him for the dedication and the kind of efforts he put in for every job. He clearly understands each and every DOP's needs so that we do not fall short of any equipment. And the global expansion made the availability of lights and gears pretty easy. He is always upgrading the company with the latest equipment and will call personally asking me to come and have a look at the new gears.
"They are excellent in their work and professional as well."
I've known Nasir since he was a light boy and I was a spot boy. I still remember having lunch with him in the Filmistan canteen. Light N Light has brought in many high-tech lights that are necessary for pack shots. Earlier we'd shoot with lights that would burn my skin, but now we have access to user-friendly lights. Also, their truck system is great. The DOPs find it very helpful to have all the equipment they need in these trucks.
"If you have a company like Light N Light you can have a sigh of relief for any content you create."
It is not an ordinary achievement for Light N light that they have been with us for 12 years. We as a production house are very particular about the grip, that is the spine of the entertainment business. The lights, equipment are the lifeblood of the film industry. Unfortunately, the people in the background are not in the limelight but today I would like to say – that he is the best and thank you, Nasir, for the support extended.
"My association with Light N Light is pretty long and I don't think I can shoot with anybody else."
'm very happy to be working with them, as they are genuinely great at work and trained perfectly. Talking about Nasir – he is an affable person and that sweet little smile which is always on his face imparts positivity energy around. Also, because of his international presence, again we feel like we are home. With the same gaffers and the team and of course the equipment we do not feel like a foreigner while shooting abroad. They are disciplined and are present on sets. Moreover, the enthusiasm and positivity which they impart on sets is a mandate, which I vouch for.
"I have worked for the first time with him and now I don't think I can work with anyone else."
While I was shooting with Mohenjodaro – as my first film with them, I was completely amazed by the range of lighting equipment these guys had and they were so comfortably stacked, well maintained and were in a very good condition. My DOP Murli had a lot of challenging sequences to shoot and we wanted certain specific equipment which they had it all. Usually, we see these equipment in the international movies but Light N Light had it all, which is great for an Indian company who is matching global standards with precision.
"I must say they are one of the best in the industry."
The fact that I keep on hearing Light N Light every time signifies that the company is good and is growing. For me and I'm sure for everyone else too, safety is the number one thing in filmmaking.  And when you get the lights from Light N Light we have not faced any issues. I must say they are one of the best.
"He is a business man with a noble soul."

From the time of analogue to digital cinema, they are with us. With the advent of time, technology has been changing but the best part of Light N light is that they gauged the time's need and they were always ahead of time. They know what is coming in the latest and they will thrive to get it in the industry. These things and determination make it a prolific company. Nasir Bhai has been an important part of my journey as I have seen him grow from a light boy to a business tycoon. He has the heart at the right place, and a vision and determination to excel.
"Nasir is very accommodating and never squints on budgets."
I have been with Nasir and his company for around 12 years. He is always ready to support the DOPs and even the production houses in the best possible manner he could. Every time when we stuck with squint budgets in hand – he would come back and say, it will work, don't worry. As every time we shoot internationally, we would have challenges for lights, equipment etc. But if he is there, we are at home.
"We all like him for his humble nature."
I have seen Nasir grow from a light man to the owner of a company which is now in India and abroad. The best part about Nasir is that his growth doesn't come in his way of humbleness. I have to deal with budgets all the time and nowadays it is very tough to work on squinted budgets. But with him, he will say – Ma'am, you say how much is the allocated budget, how much we can stretch and etc. For global expansion – his options and support are valuable in terms of budget and equipment, as we will get our equipment in the required budget.
"There is a lot of positivity when you work with their team."

My association with Light N Light is more than a decade. Nasir Bhai and everyone in the team, be it the gaffers, the light boys etc. are absolutely great at work. Nasir Bhai is a visionary more than a businessman. I always prefer that Light N Light should be on board if I'm doing a shoot. Overall the company  has a great reputation for the lights and work culture.
"Nasir is the one who started the branding of lighting brands in India."
We all know – that time is money and as we are one of the oldest production houses in the film industry, we tend to maintain that even in our films. Eventually, we need perfection. Thus, when I met Nasir, I was assured that he will do justice to whatever has been asked for. And trust me I have never ever faced any issue in terms of budget, lights, team etc. we started the journey with the first movie Jannat and since then there is no end. Till now there are no issues in terms of service, quality etc. everyone is very supportive.